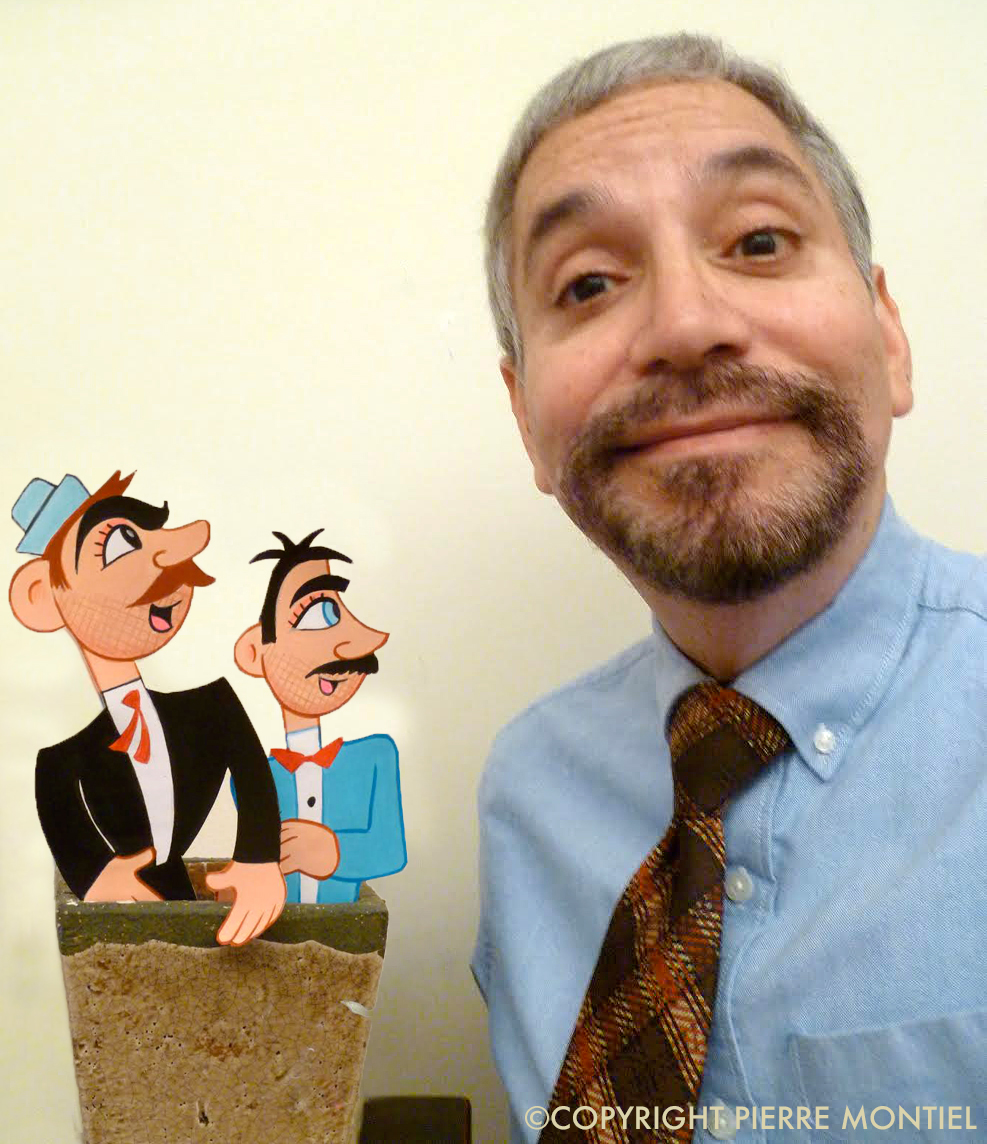 Hello, I'd like to introduce you to my cartoon creations. There is Mr. Theodore Gay (aka Theo), a happy-go-lucky fellow with a fey debonair touch who is completely happy in his harmless lunacy. Theo is of Franco-American background and often dabbles in Franglais. He is also the proud owner of Chiclet, a spunky little pink female Scottish Terrier. Theo and Chiclet live in Manville, a quiet little town with a population of 12. Theo makes friends easily and spreads happiness to all those he comes in contact with; he loves people, joy is his life and his dog, Chiclet, is his love. Also residing in Manville, just next door to Theo, is Mr. Willy Bay, Theo's friend and lover. Theo and Willy have known each other for many years and are inseparable. They are both very handsome and are a zany pair to behold. Where Theo goes, Willy follows and they are always getting into funny situations, much to the consternation of Chiclet. Chiclet loves them both; she is a very sweet, faithful and patient dog. Together Theo, Willy and Chiclet are all one happy family.
If interested in more information or just to share a comment, please feel free to email me using the info on the Contact page.
Click on any image to enlarge it then use your keyboard's arrow keys to navigate; press ESC on your keyboard or the X at the bottom of the image to close the window.